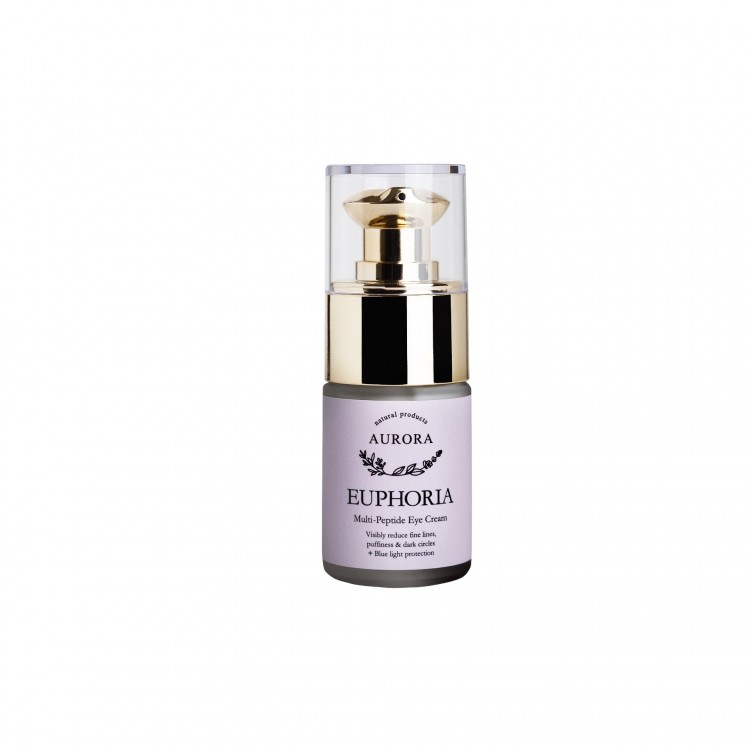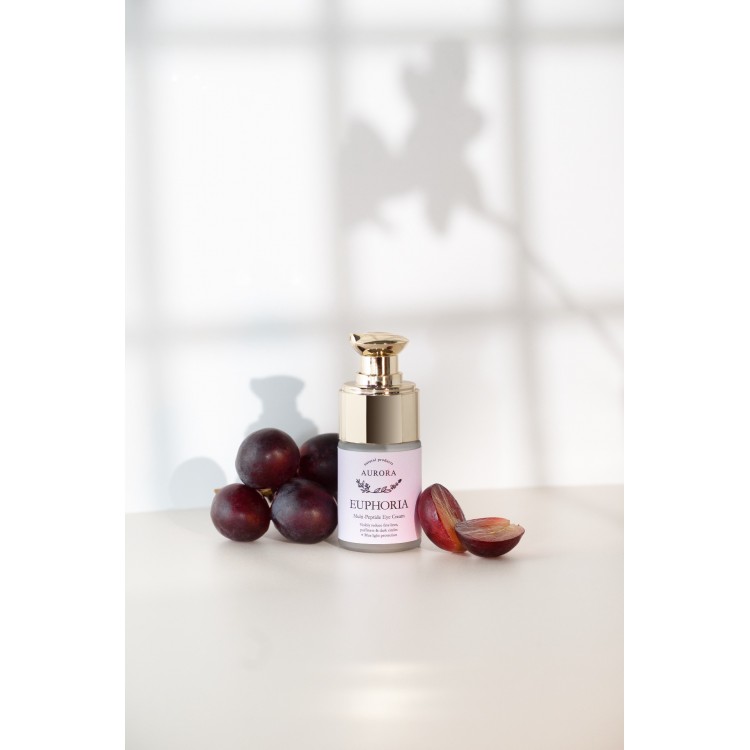 Aurora Euphoria Multi- Peptide Eye Cream 15ml

Aurora Natural Products
Stock:

In Stock

Model:

221
Description
The eye cream you will love because it will reduce wrinkles, make the skin around the eyes firm and look more youthful and rested in 7 days !!!!
It is an eye cream enriched with state-of-the-art tetrapeptides and tripeptides as well as marine active ingredients.
Structure: GELTRAP Technology - When in contact with the skin, it offers an amazing feeling of lightness and freshness that instantly relieves the eye area.
The main active ingredient is derived from the fermentation of a microorganism in international waters near Greenland. This microorganism survives in extreme conditions thanks to its ability to produce substances with protective and regenerative properties. Provides triple skin protection against aging, dehydration and blue light. It also effectively smooths and tightens the skin. In addition, it deeply hydrates, enhances natural radiance while protecting against digital aging caused by blue light. Clinical studies conducted have shown:
• Up to 150% more moisture/hydration in 7 days
• Up to 67% reduction in the number of crow's feet wrinkles in 7 days
• Up to 52% reduction in the volume of crow's feet wrinkles in 7 days
• Up to 11% increase in firmness in the crow's feet area in 1 month
• Up to 65% increase in elasticity in the crow's feet area in 28 days
State-of-the-art tetrapeptides and tripeptides (TETRAPEPTIDE-5, PALMITOYL TRIPEPTIDE-1, PALMITOYL TETRAPEPTIDE-7): Enhance firmness while fighting the mechanisms of puffiness around the eye area. They activate the removal of blood-derived pigments and are responsible for the color of the dark circle and local inflammation.